Having an engaging social media content strategy is harder to come up with than one might think.
We all long for a content strategy that sets our audience on the edge of their seats, you know the type that has you laughing along or feeling all the things or vigorously nodding along like "ja, ja, ja!" like Gunter from Sing.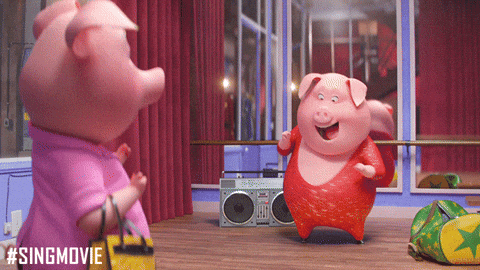 Bottom line we want all the shares, comments and love in the world.
BUT sometimes writing content is just not enough, we have to write engaging content. So, we can get all the love.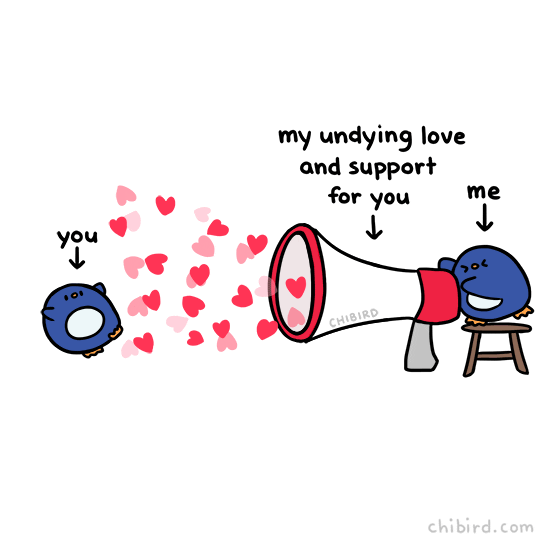 And obviously, because I love you all so damn much and because I only want what's best for my babies, I have compiled 6 tips to help you guys get all that engagement.
Short and sweet wins on the engagement front
It goes without saying that our attention span is not what it used to be. Y'all we've officially reached the era where our attention span is less than that of a gold fish.
This is why you need to help your readers along wherever and whenever they need it. Short choppy sentences with tons of sass will do (you don't really need the sass but y'all know I love to be sassy).
Go for headings and subheadings, they offer nice breaks in long winding paragraphs and they make your audience feel as if they can skim your page without losing any information. I tend to gloss over the essays and head straight for the headings.
Facts make your content more believable and therefore more engaging
Did you know that 64% of marketers agreed that a crucial element of an awesome social media strategy is to increase audience engagement?
That's a pretty large percentage of marketers who agree, I suggest you take their advice.
Statistics are reliable, safe and trustworthy.
If your content is backed up by facts that is hard to argue against then how can you go wrong?
Tell an engaging story
One thing that stories bring is emotion. And like I said in the beginning we want our audience to have all the feels.
People loving hearing about vulnerabilities, inspirational stories or challenging ones that is just so relatable. So, bring 'em on.
Quote yourself on engagement
"Marketing is just really about sharing your passion." – Micheal Hyatt. Yeah, I agree with the man. He knows what he is talking about.
See how easily I agreed with him? And I don't even know him!
But seriously, though. Quotes inspire a positive energy in you that makes your content 1000 times more relatable and likable.
Whether it is a statistic (see above. Heh? Heh?)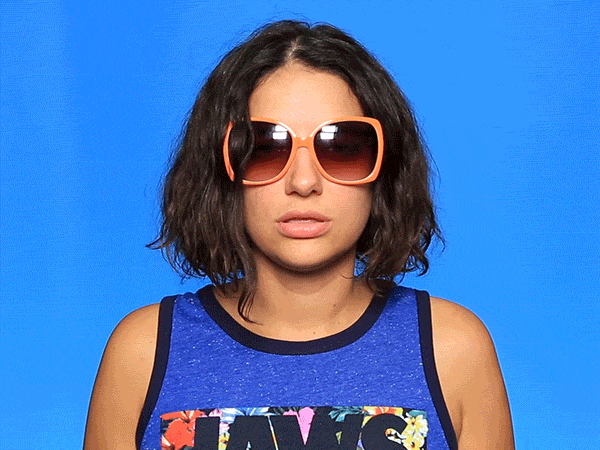 Or anything in between, really. Quote it and thank me later.
Trending
It's basically a well-known fact that people like shiny new things. Some higher ups have dubbed it the "shiny new toy syndrome" and we're not supposed to fall for it but shiny new toy, right? *Cue heavy breathing*
I don't know about you guys but I love memes, the more on trend they are the better.
So, throw in meme or two about the latest what's hot and get that engagement up. You can always optimize your content later or even better repurpose it for later use with yet another trending meme.
Direct engagement
People like to be involved. We are busy bodies by nature and we love, love, luurrrve conversation.
I guarantee you that talking directly with your audience is going to benefit you ten times more than just spouting facts.
Make your content engaging by having a conversation. At worst they can disagree (in which case you will probably still get a comment or two) and at best they can agree which means you get all the love in the world, baby!
Get clicking away on those keyboards to get your engagement up and while you're at it share some of my passionate love too.